Skwer Harmonia
The place tailored to your needs
Peaceful housing estate
in Kraków
Skwer Harmonia will be a cosy, yet modern housing estate, located in the south-eastern part of Cracow. The investment will be built at Półłanki Street, in the Podgorze district, in a quiet neighbourhood of single-family houses and green areas. It is the perfect place to relax away from the hustle and bustle of a big city. The proximity of numerous workplaces and a well-developed road network make it a perfect offer for professionally active people.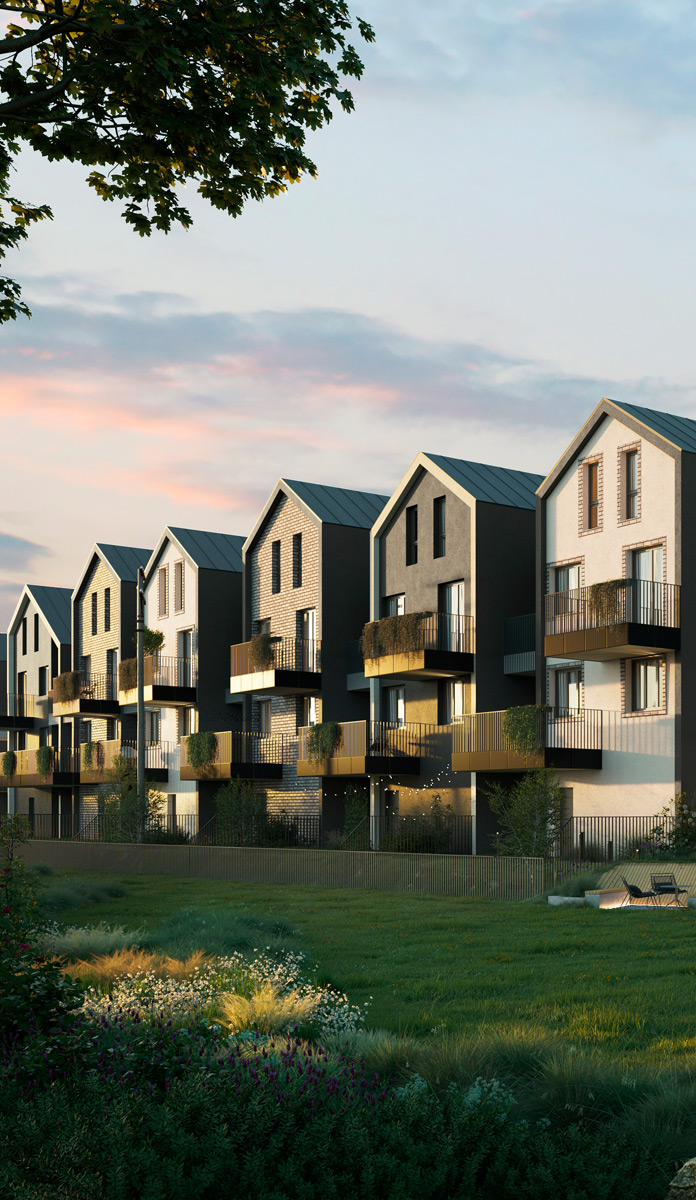 Just 9 low-rise buildings
Bicycle stands, bicycle repair station and bicycle paths nearby
Zielona energia dla ochrony środowiska
Relax zone and playground
Common relax areas with sun loungers
Large glazed areas, optimum sunlight admittance during the day
The flat area ranges from 30 to 120 sqm
Aesthetic, modern building architectural design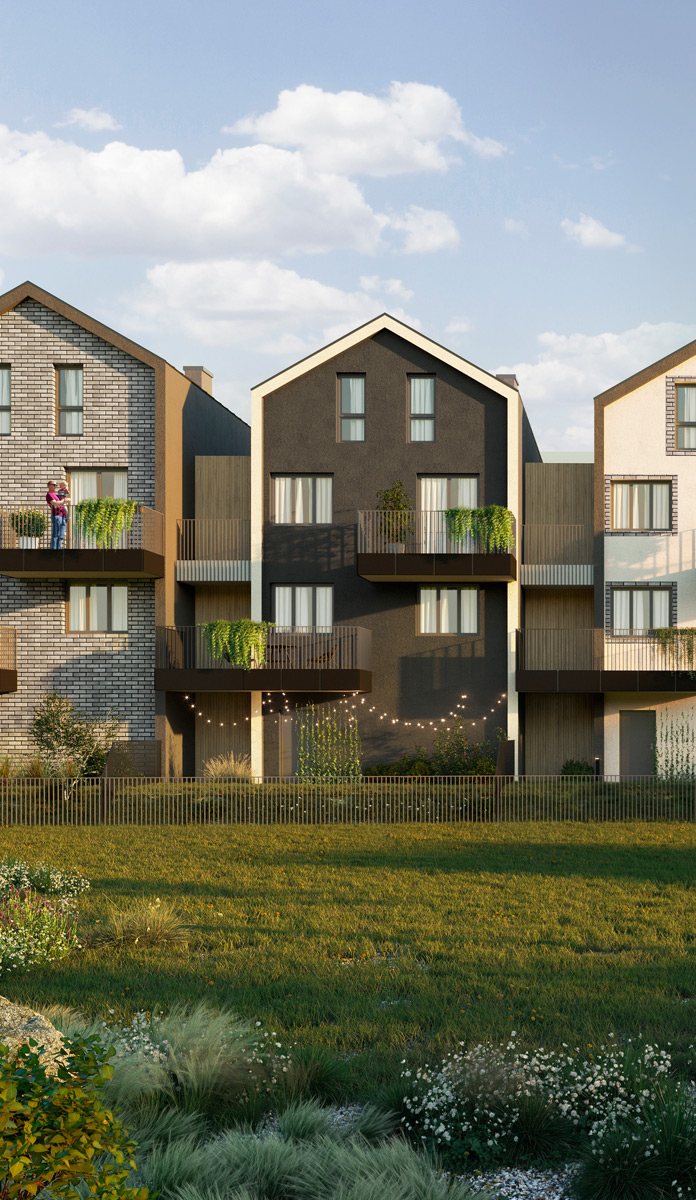 Single-family houses
and multi-family buildings
As part of the investment, 15 single-family terraced houses with 29 apartments, as well as a four-storey multi-family building with 121 apartments of various sizes will be built. The project provides a service space encompassing two commercial premises. There will be a total of 124 parking spaces in the garage space. In addition, individual garages will be located on the lowest floors of the terraced houses.
The estate will be distinguished by modernist architecture, reminiscent of minimalistic Scandinavian buildings. Some of the buildings will be covered with elegant, dark clinker with shades of deep grey and pastel yellow. The alternation of colours and textures is one of the visual attributes of the Skwer Harmonia. In single-family houses, sloping tops have been designed, enabling the arrangement of usable attics. Spacious balconies and home gardens are a true highlight. Everything will be supplemented by a functionally designed common space with green areas.
From the north, the Skwer Harmonia estate will be adjacent to intimate single-family houses, while from the south, many companies with a diversified profile of activity have chosen their headquarters.
There are two primary schools nearby, as well as restaurants, supermarkets and petrol stations. There are also bus stops nearby, and a large communication junction (a tram and bus loop), approximately 3.5 kilometres away, as well as the P+R Mały Płaszow parking lot, which allows you to leave your car and continue your journey by public transport.